Replace a Panasonic FS-A1F Diskdrive with a PC Drive
Instruction designed and written by Erik Luppes (luppie), original here, reproduction kindly permitted by Erik.
This instruction shows how to connect a Samsung SFD-321B FDD to a Panasonic FS-A1F.
On the Internet I found a couple of instructions on howto connect a PC drive to a Panasonic MSX. In my opinion these instructions are too complex and/or not 100% compatible with the original diskdrive.
This instruction works with older revisions of the Samsung SFD-321B.
Please make sure that the Samsung SFD-321B you use has a HD sensor (the newest revision of this drive does not have this sensor, causing no support for formatting 720kb DD disks)
To minimize the damage to the mainbord I chose to make a small convertor on a small prototype PCB.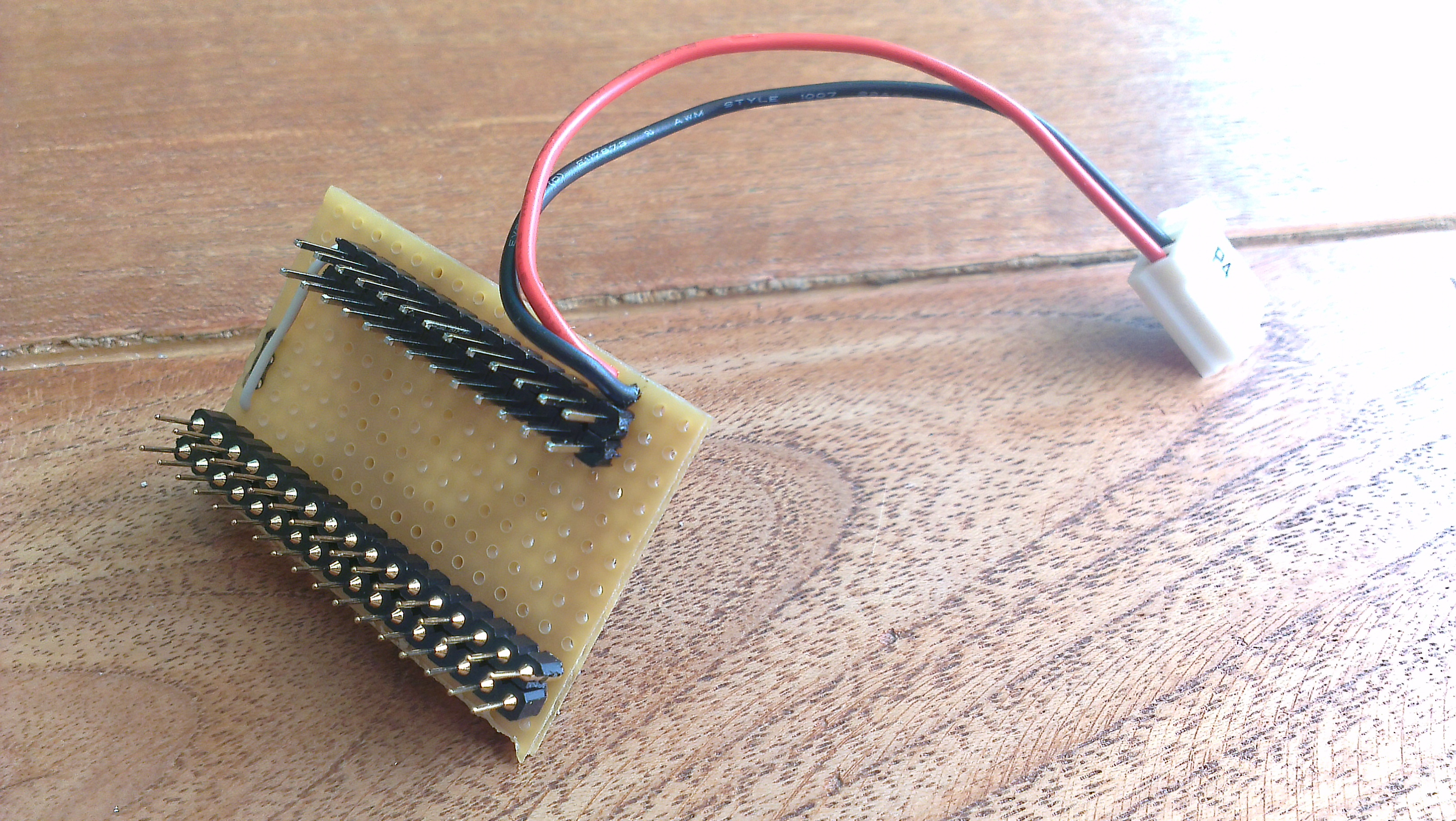 On the small PCB the following connections are made:
Signal

26 pin MSX

34 pin FDD

GND

01

Power

Connector

RDY

02

34

+5V

03

Power

Connector

Index

04

08

Drive Select 0

06

10

Motor ON

08

16

Side Select

10

32

Direction Select

14

18

Step

16

20

Write Data

18

22

Write Gate

20

24

Track 00

22

26

Write Protect

24

28

Read Data

26

30
To make the Samsung SFD-321B 100% compatible the following modifications need te be made.
Replace jumper DS1 to DS0 (To make it the A drive)
Replace jumper DC to RDY (To put the RDY signal on pin 34)
Put a jumper on OPA (this adds 720kb support)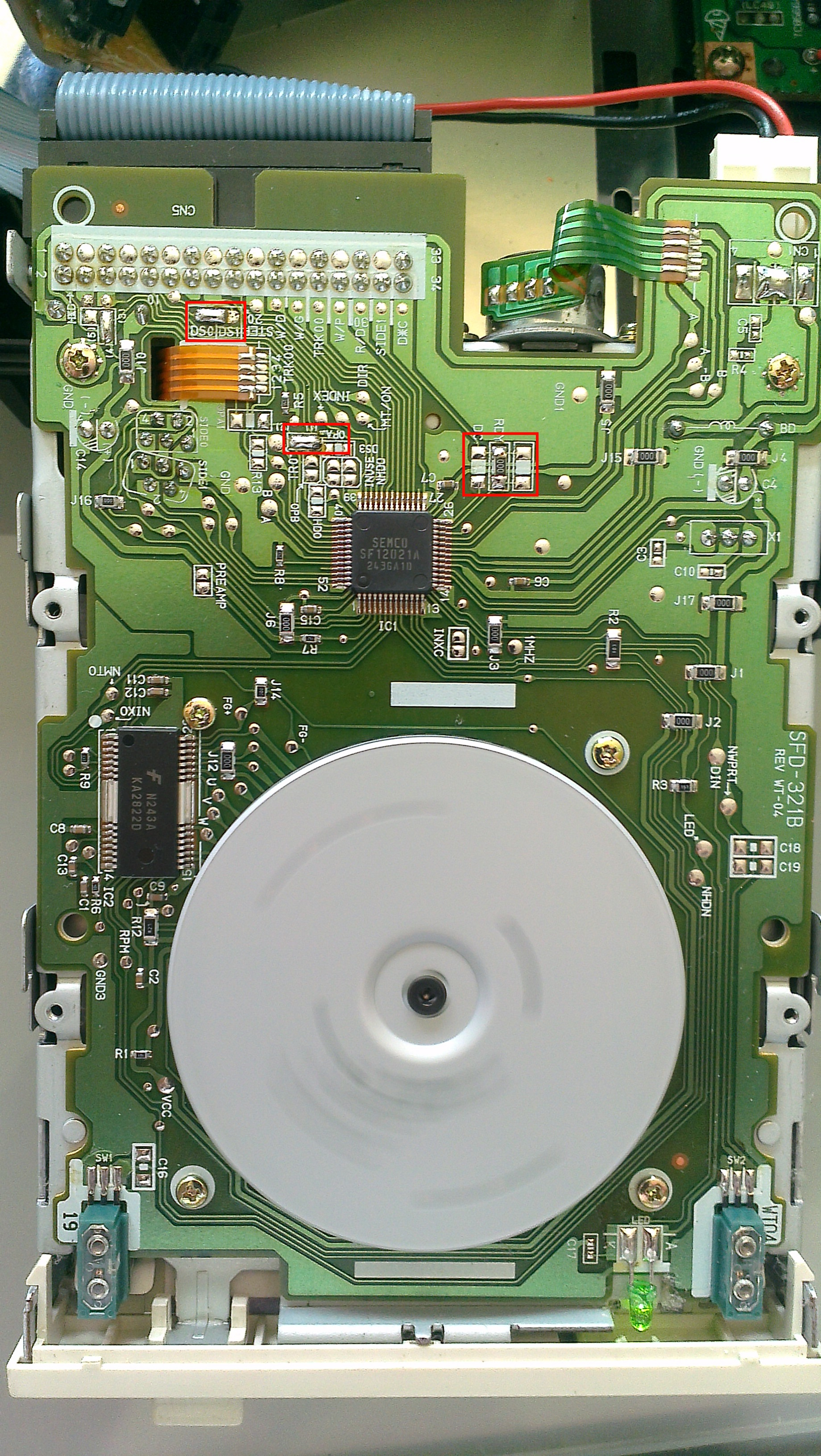 Since the diskdrive has a HD Disk sensor, you need to put a piece of tape on the HD hole. To overcome this, it is possible to remove the HD sensor.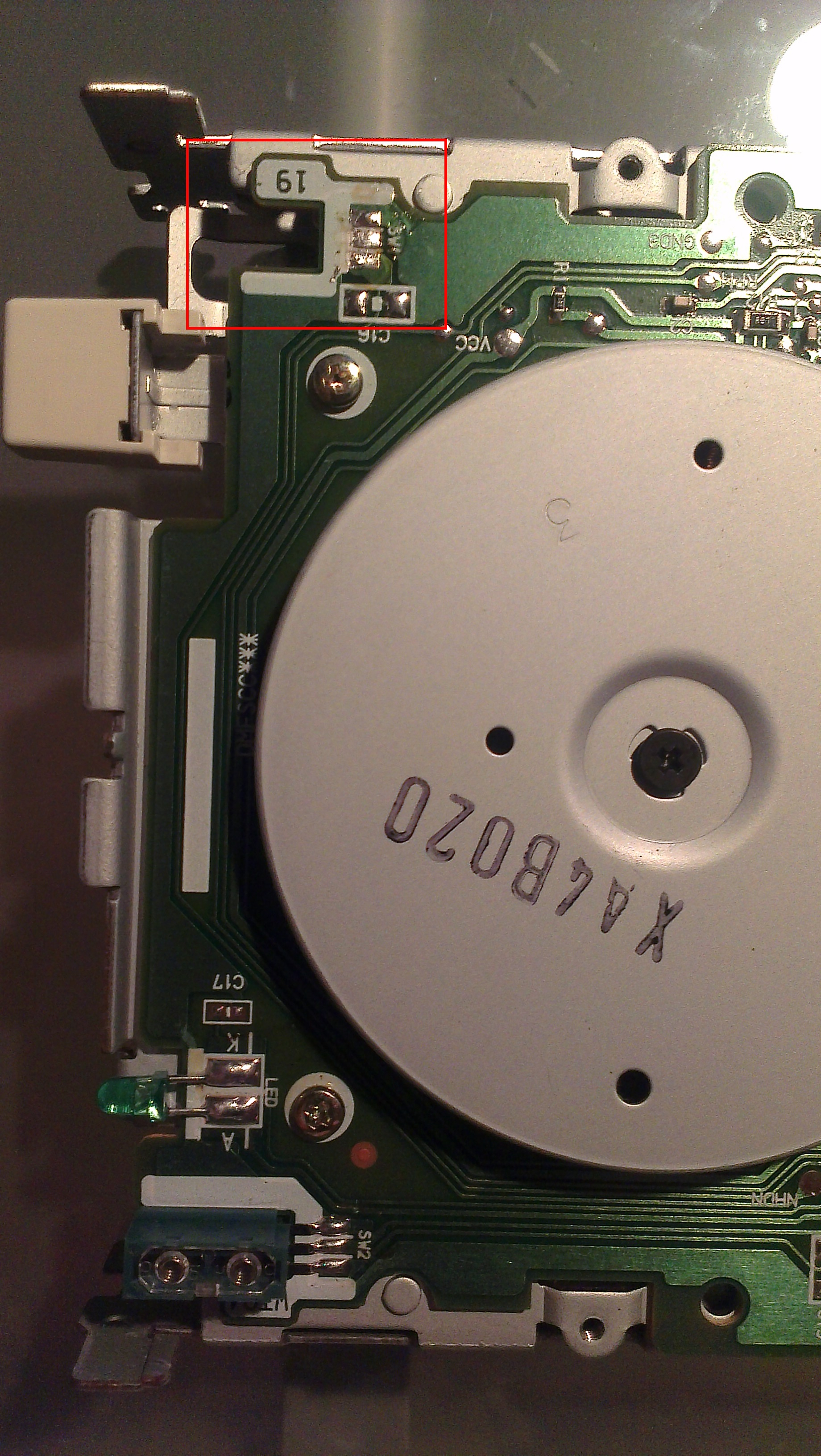 Now you've got a 100% compatible diskdrive, without modifications to your mainboard.