History of the MSX Info Pages
August 2013: 15 years MSX Info pages!
Here some screenshots of previous layouts of the pages.
The first version was made with Frontpage Express, from 2004 were handcoded in HTML, in 2008 I started using CMS Made Simple. Now the conversion to WordPress is done..
1998-2001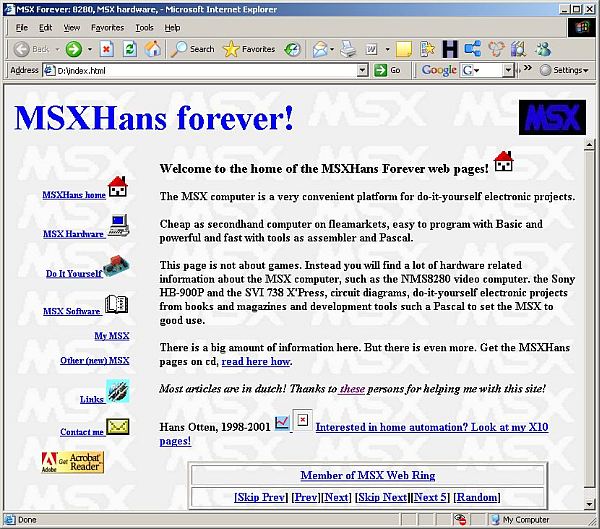 2002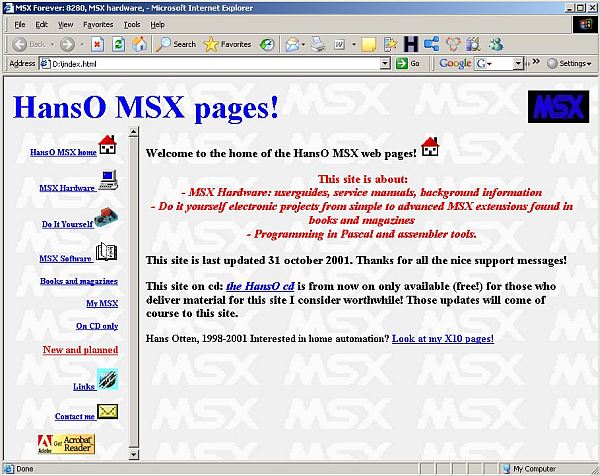 2003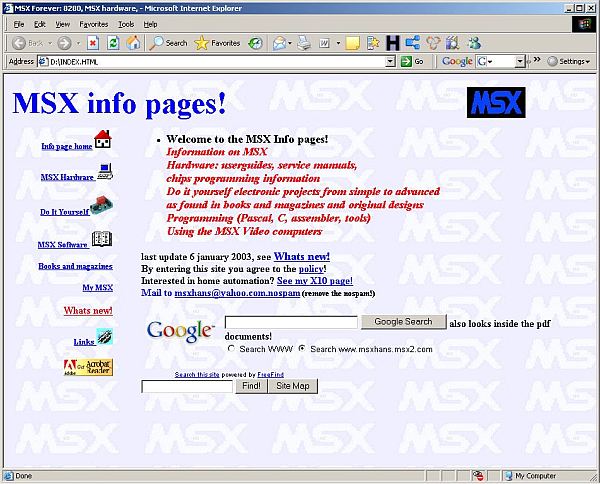 2004-2005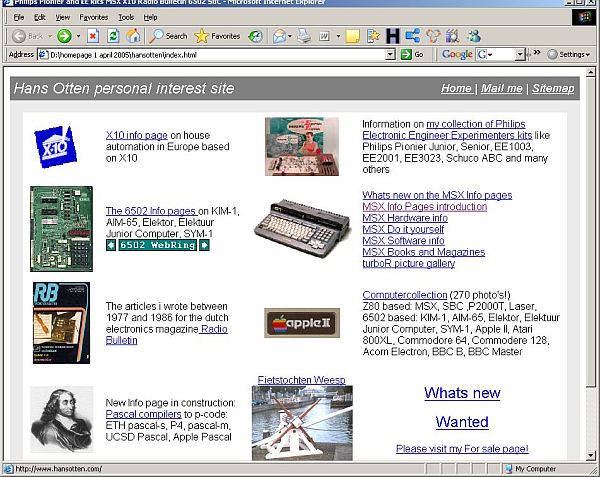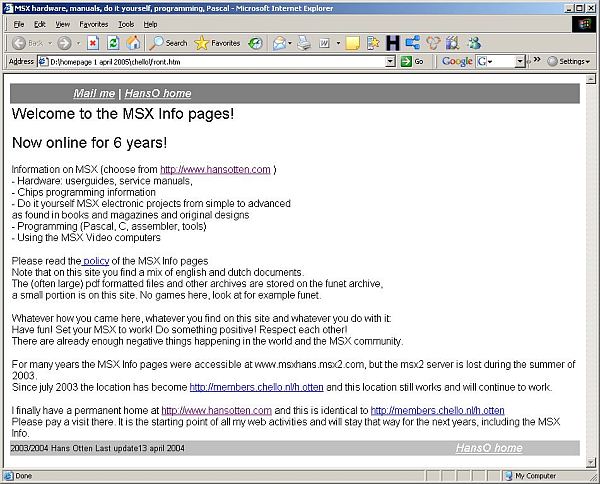 2006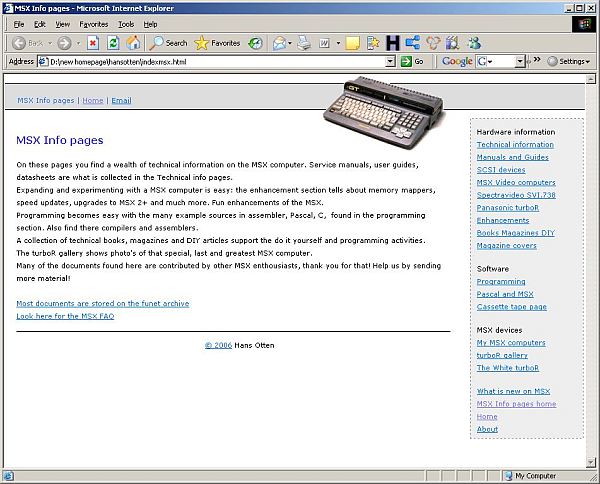 2008
2016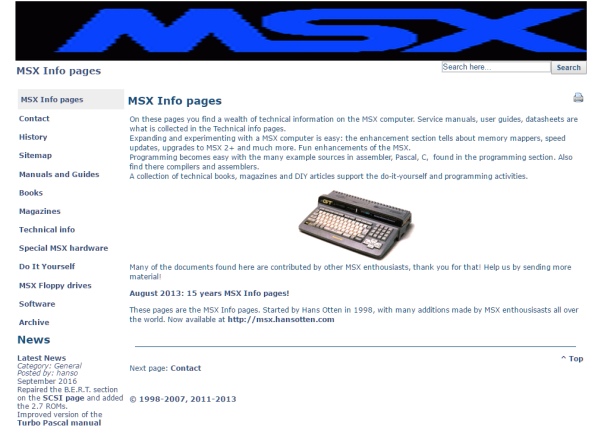 2017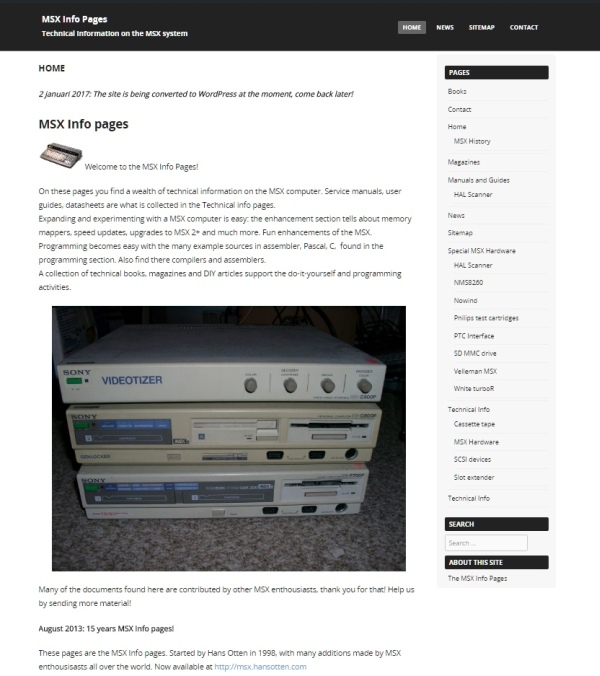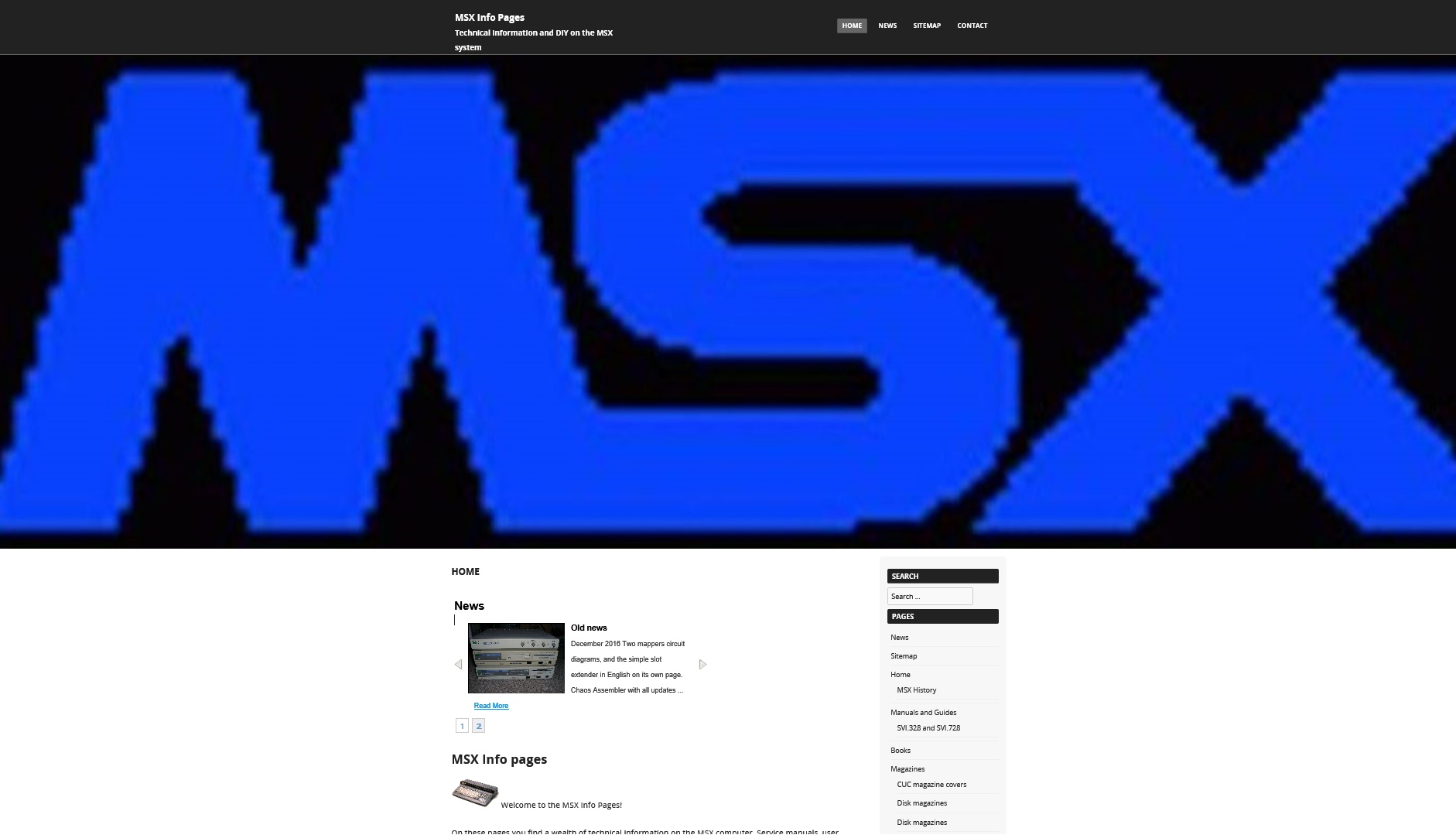 Many MSX users have helped. Notable are:
Tristan Zondag (storage on Funet and msxarchive.nl)
Iwein van Caelenberg (msx2.com storage and website 2002)
JP Grobler (many articles)
Manuel Bilderbeek
Claudio Grosso (many articles)
Julio Marchi (website and storage 2008)
Tycho Luyben (gomsx.net 2009)
Hans Oranje (hardware designs, scans)